One of my most important jobs as your member of Congress is helping Coloradans solve problems with federal agencies. My team has already helped hundreds of residents in Colorado's 7th Congressional District with passports, the IRS, veterans benefits, Medicare and Social Security, immigration, and more. If you need assistance, give us a call at 303-274-7944 or fill out this form.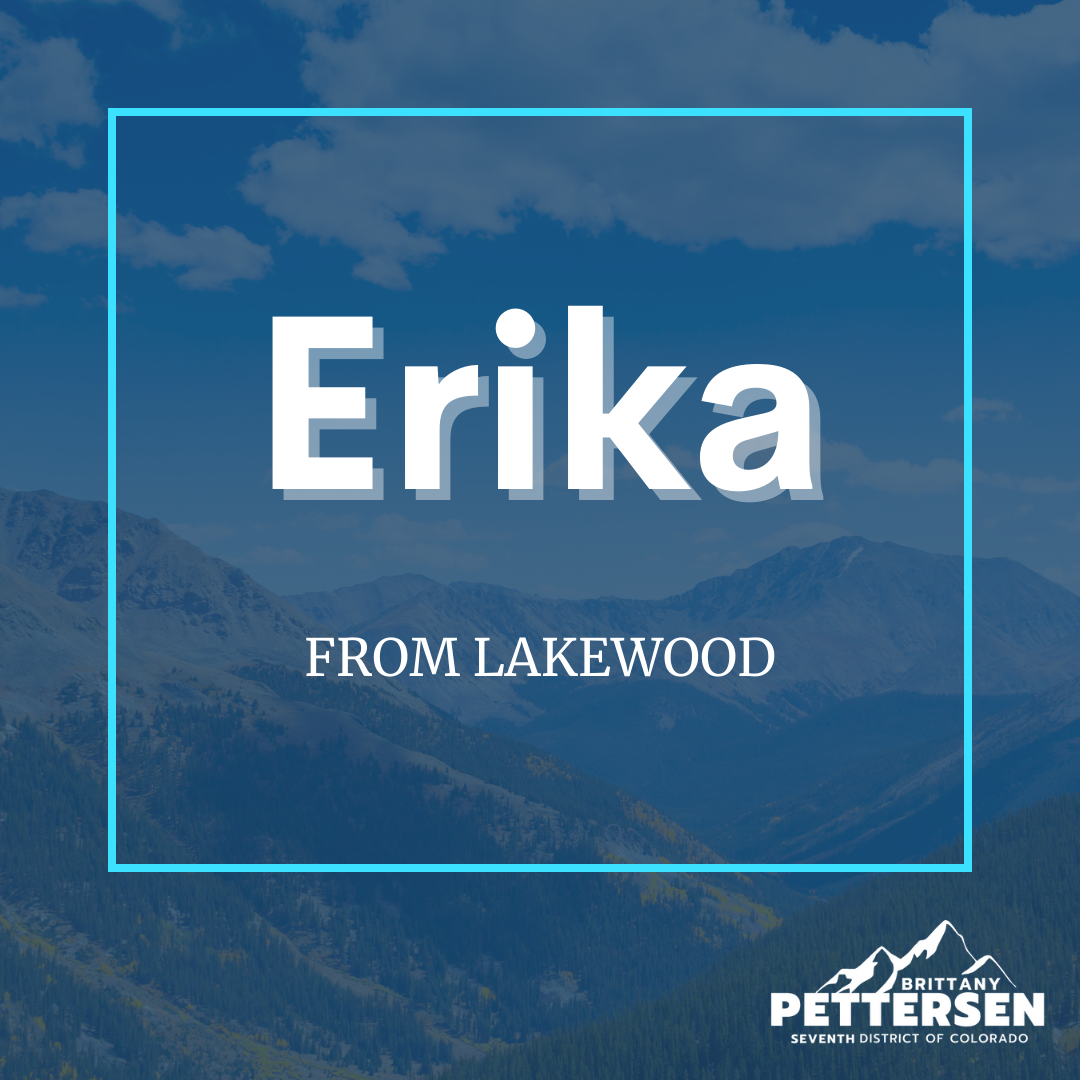 Expediting Passports for Constituents Abroad
"We were stuck in Mexico with a family member (US citizen) stuck in southern Mexico needing life-saving medical care. We waited all week trying to find help. When we reached out to Rep Pettersen's office, Alma took our case and expedited it- getting us emergency passports within 24-hours so our family member could fly back to the US for life saving care."

- Erika from Lakewood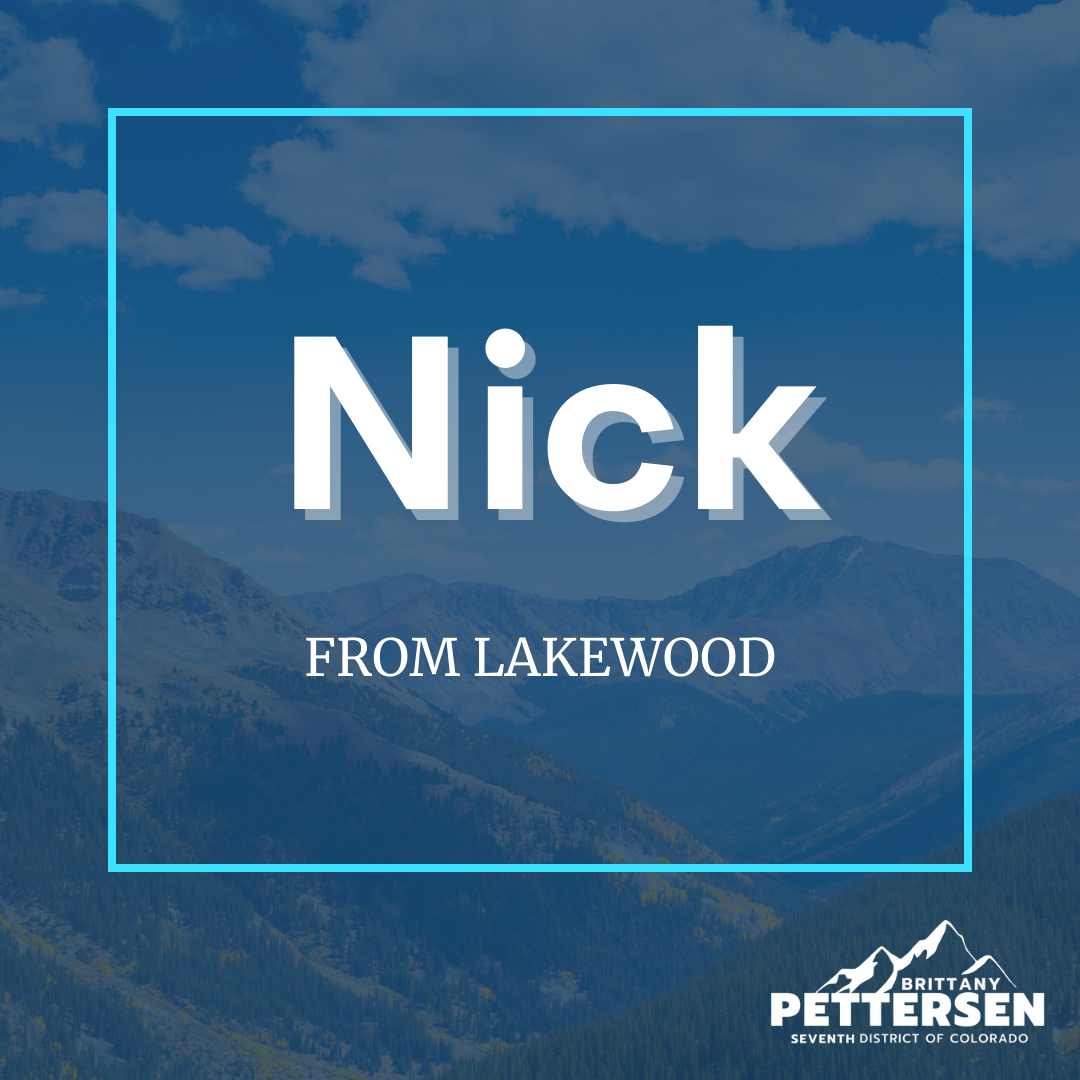 Navigating the State Department
"I had been contacting the State Department trying to get the status of my daughter's passport as it had not yet arrived and we were set to leave for an international trip within three days. I contacted Brittany Pettersen's office and within 24 hours they had located the passport application, found that it was not going to be processed in time, and got me an appointment that the state department was unable to set up by itself, to get my daughter's passport completed the next day. Brittany's office literally saved our trip and allowed us to have our family vacation."

- Nick From Lakewood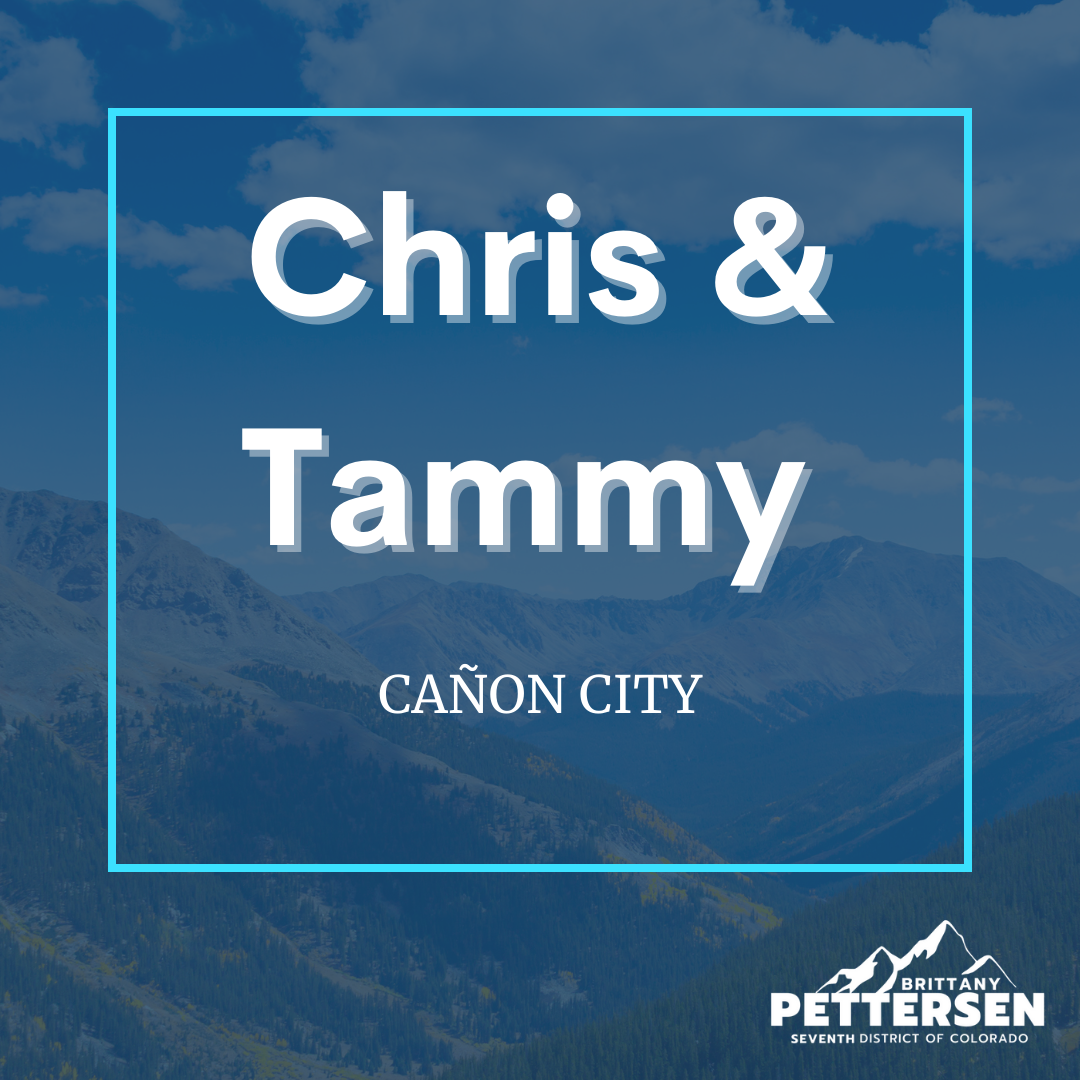 Helping Small Business Owners
"For the past nearly 2 years we have been trying to appeal a pending business civil penalty with the IRS to no avail. We'd also had help from our CPA's in addressing the situation, but still no resolution. We felt that part of the problem with this was the fact that the postal service has not been delivering mail timely and we believe that was part of the challenge with our case. We contacted Representative Pettersen's office and we have had the most excellent support and help that resulted in our being able to get this IRS claim solved and in our favor. As small business owners, having them positively resolved has lifted a great stressful and potential financial burden off of our shoulders and that is really huge!"

- Chris and Tammi from Cañon City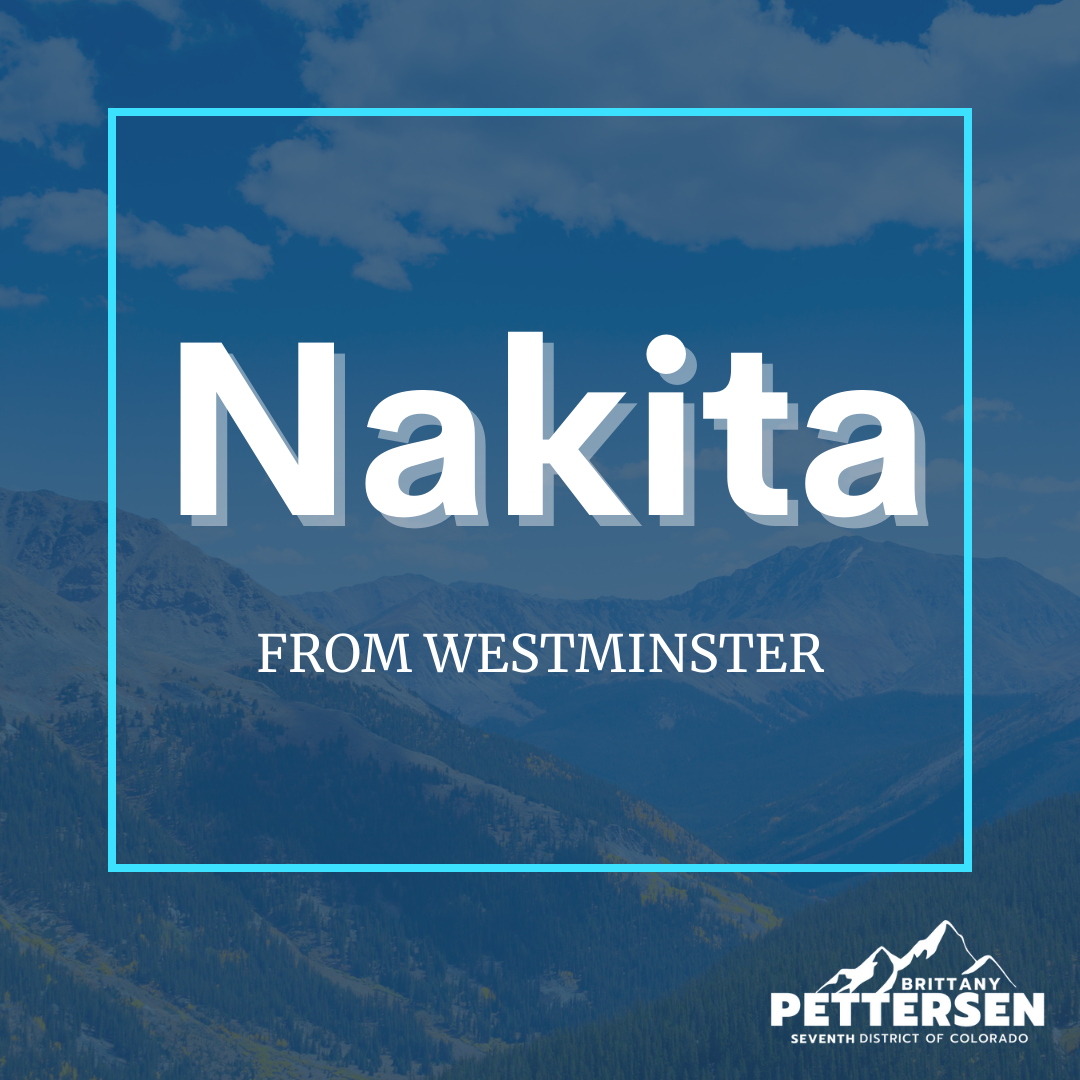 Prioritizing Constituents
"It's always appreciated to have our leadership take action for any and all problems in a timely, organized and fast manner. Love all the work and the consistent communication I have received."

- Nakita from Westminster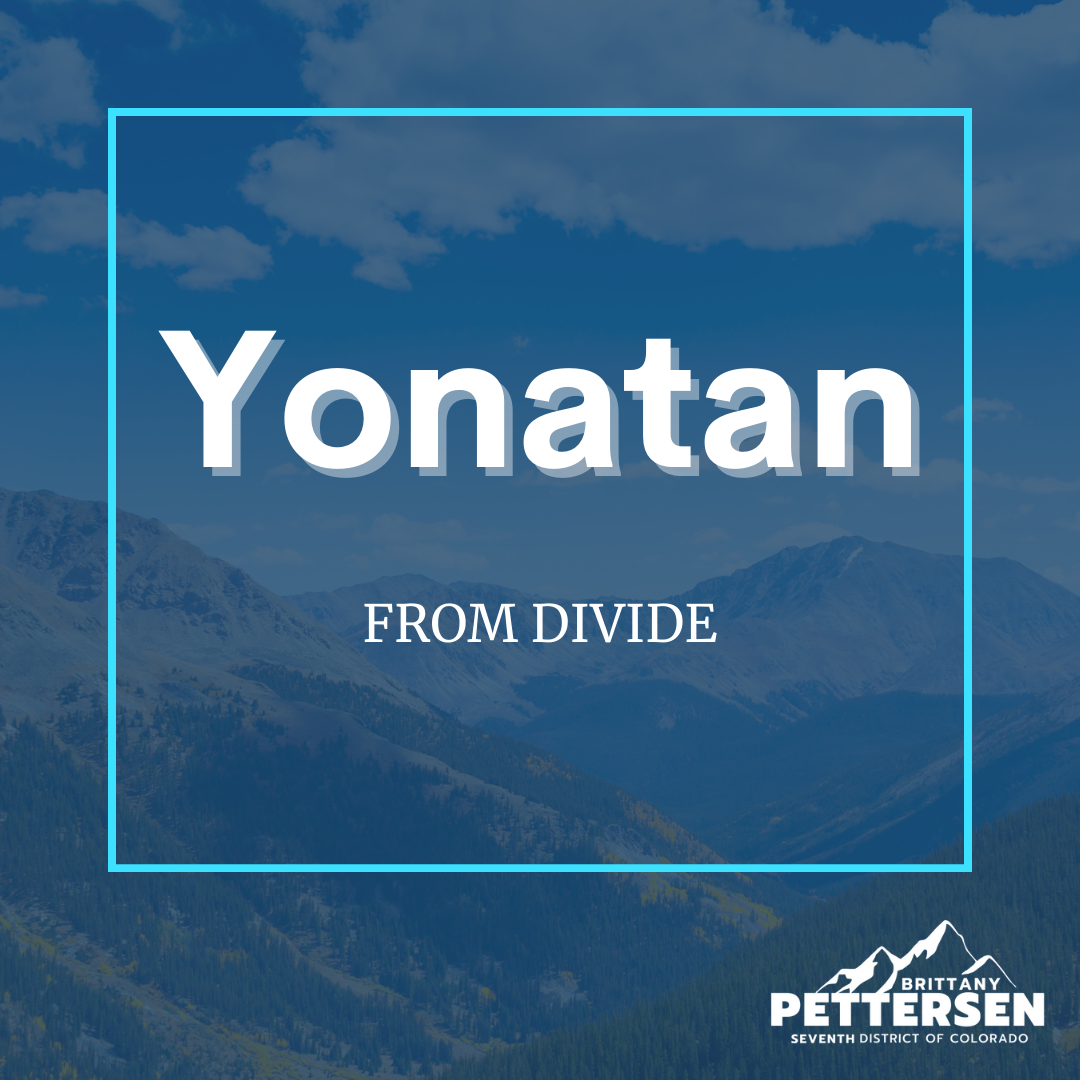 Helping with Family Trips
"I called in to Brittany Pettersen's office for help with a passport issue. My wife's passport application was stuck in the system, my family had an international trip upcoming in a week, and I was getting no help with the passport status through the regular channels. Without team Pettersen's efforts, my family and I would have been out of luck on our fully booked international trip. Thank you!"

- Yonatan from Divide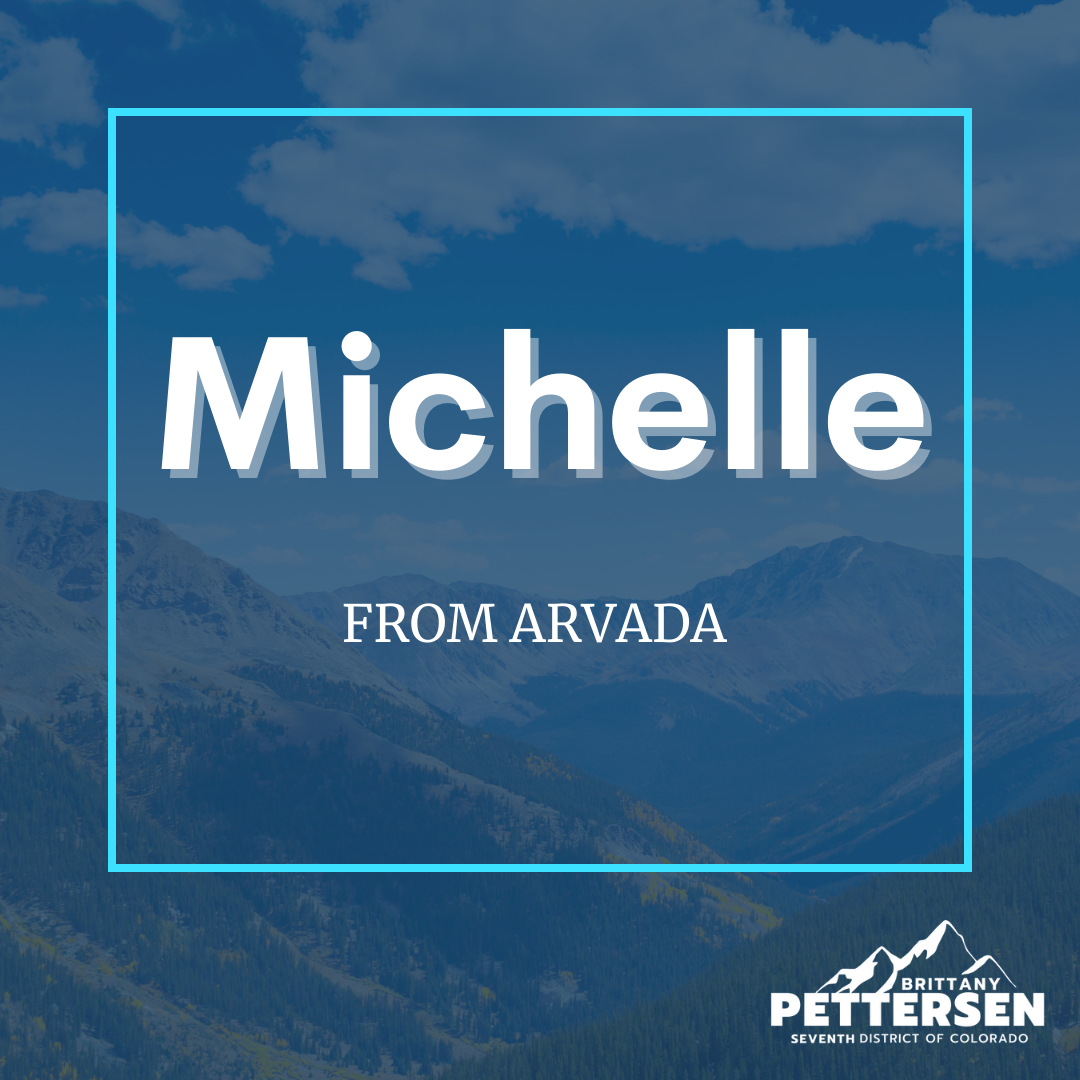 Military Academy Nominations
"You assisted our daughter to receive her full appointment to the USNA which she very quickly accepted. Everyone I spoke to in your office were hands down AMAZING!! There are no words to properly express our gratitude to all of you! You have changed a life and made an incredible impact in our daughter's life as well as to our country by helping her pursue her goal to serve our country as a future officer in the Navy."

- Michelle from Arvada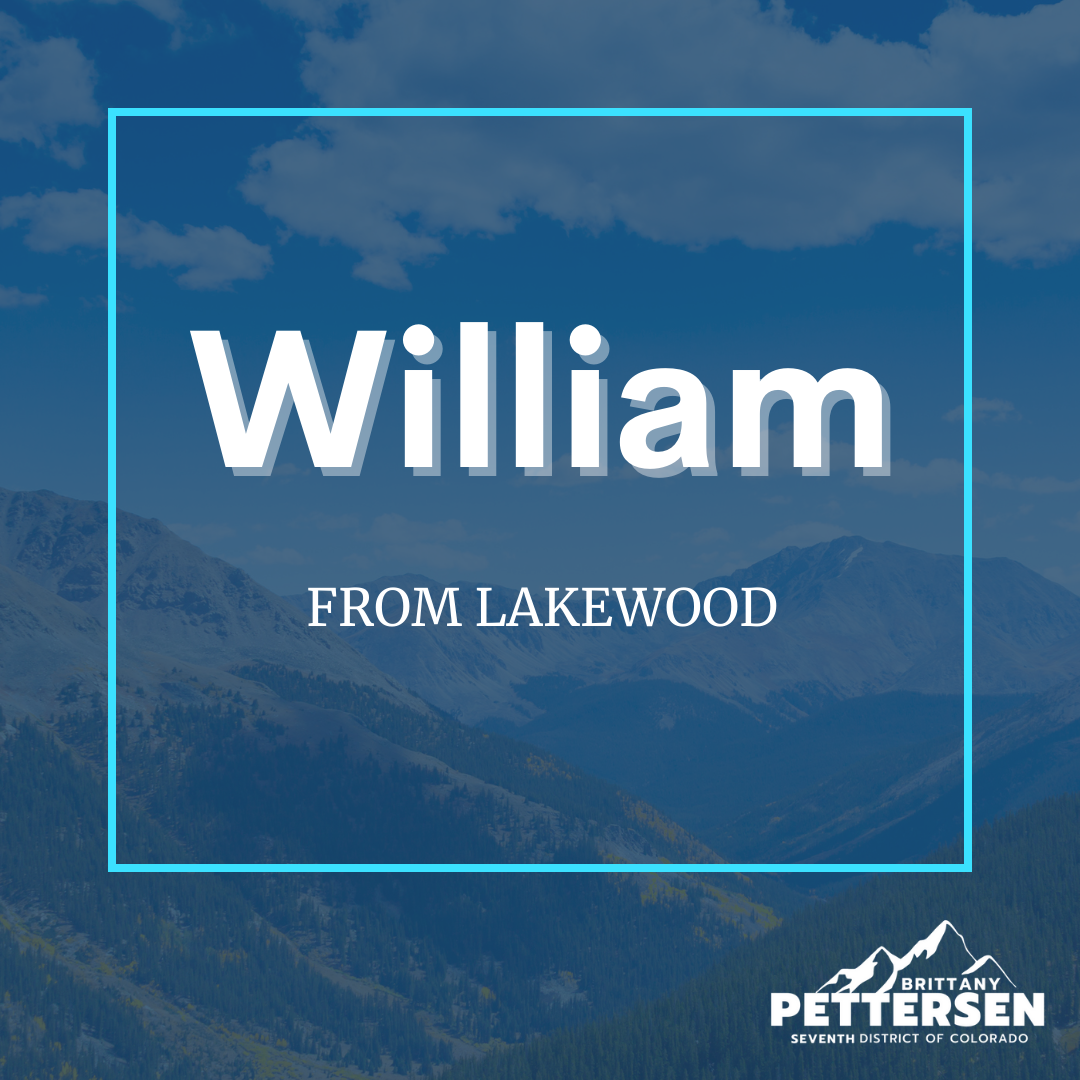 Navigating the IRS
"I have never experienced such a positive and helpful response from any elected official or their staff ever in my 51 years. I worked with Team Pettersen on an issue with the IRS and the help I received was remarkable. I am so grateful and appreciative. Thank you very much!"

- William from Lakewood.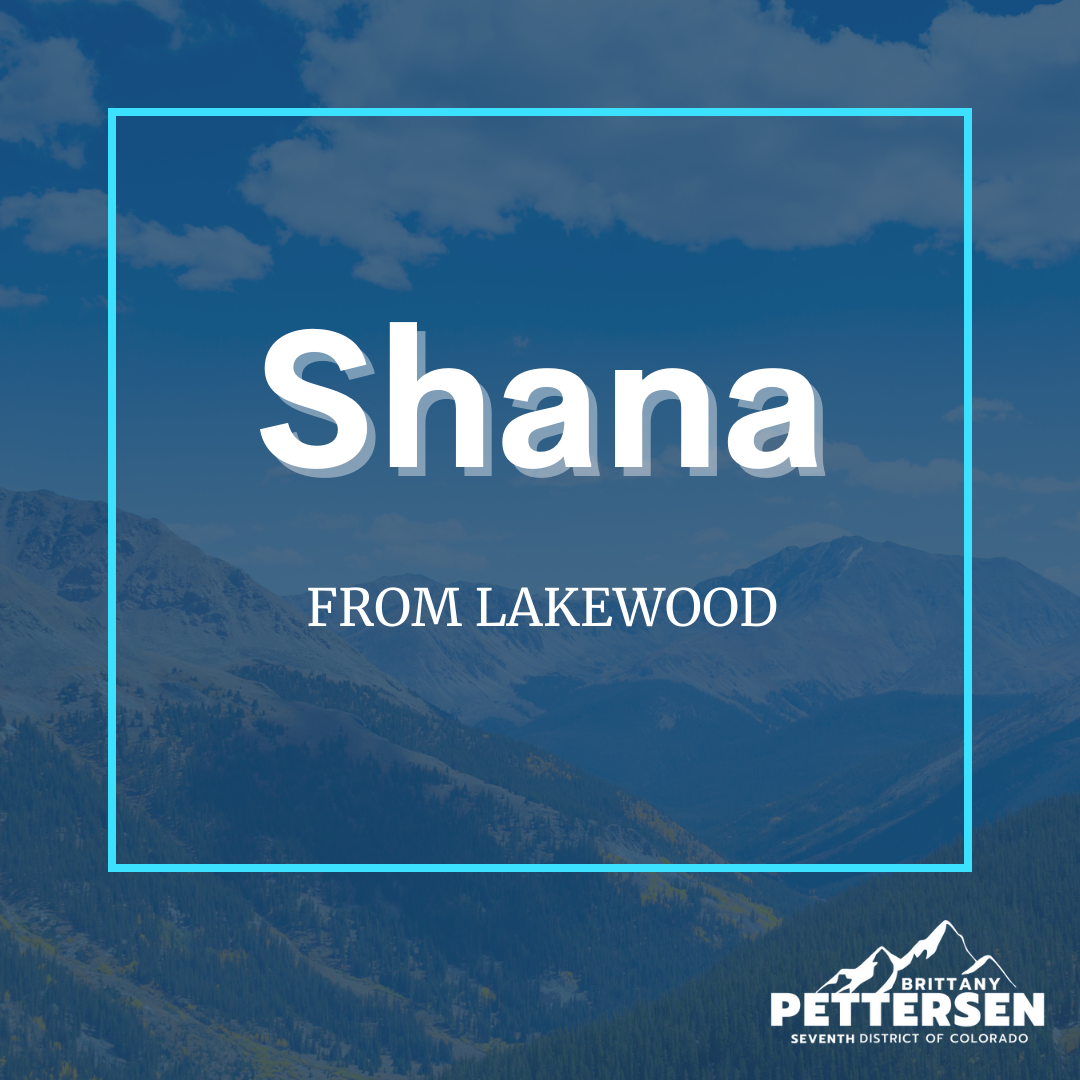 Expediting Passport Cases
"My son accidentally washed my passport. I had 2 international trips planned and was concerned that I would not be able to get my passport renewed in time. I contacted US Representative Brittany Pettersen to ask for assistance. Their Constituent Services Representative contacted the passport office, gave me frequent updates on the situation, and facilitated the change in status for my passport from expedited to urgent. I could not be more pleased with the help I received."

- Shana from Lakewood
Help with Your Refund
"I had been trying to get my IRS refund for an entire year. Your office was very positive and professional in helping me clear up this issue. I was surprised by how your office was in contact with me on a regular basis simply to keep me informed. Thank you so much for finally getting me my refund. After waiting a year and a half, THANK YOU"

- Julie from Golden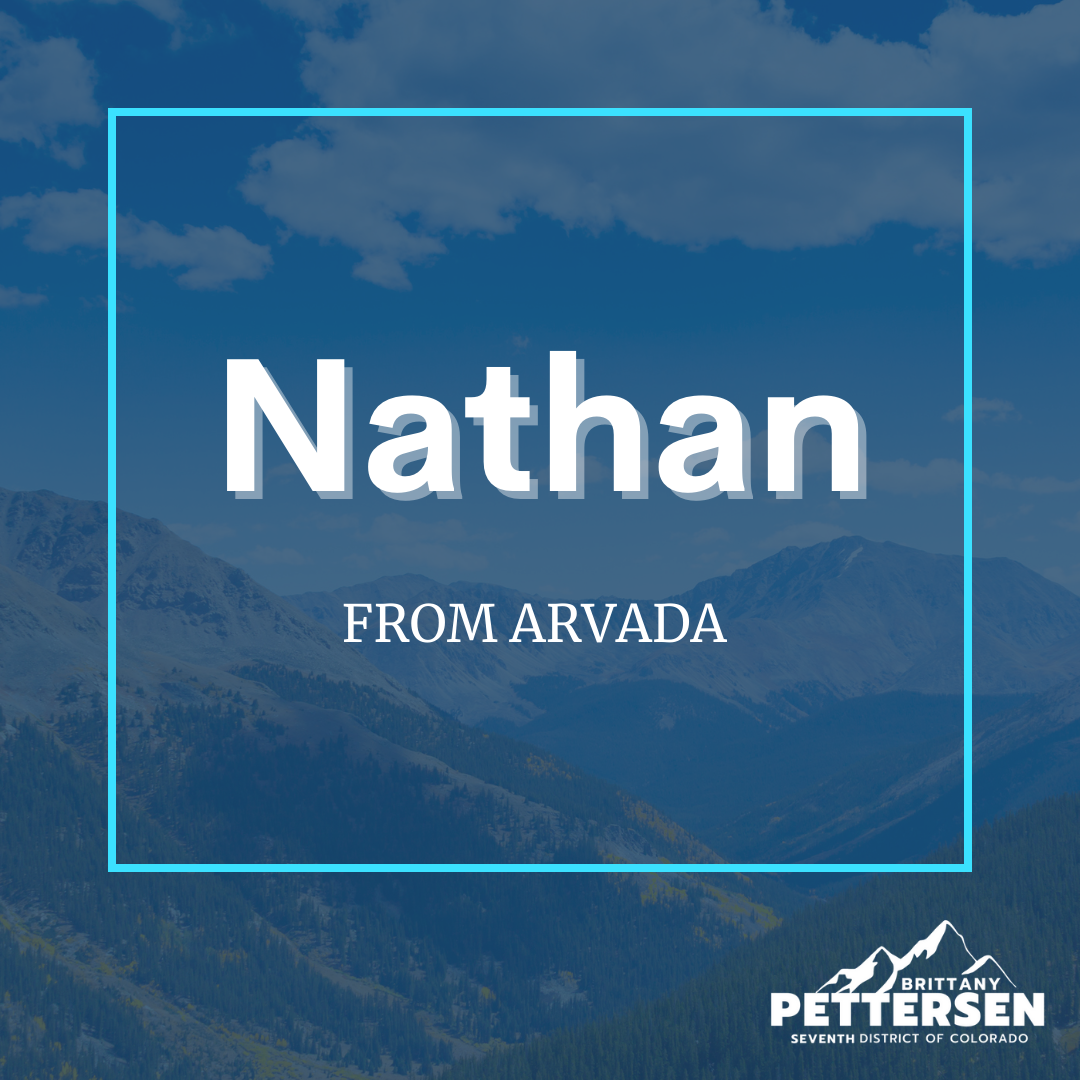 Serving Coloradans
"The team went above and beyond anything I had expected. They truly cared about helping me. This may have seemed like a small thing to them but it meant the world to me and my family. I am grateful for all the assistance provided."

- Nathan from Arvada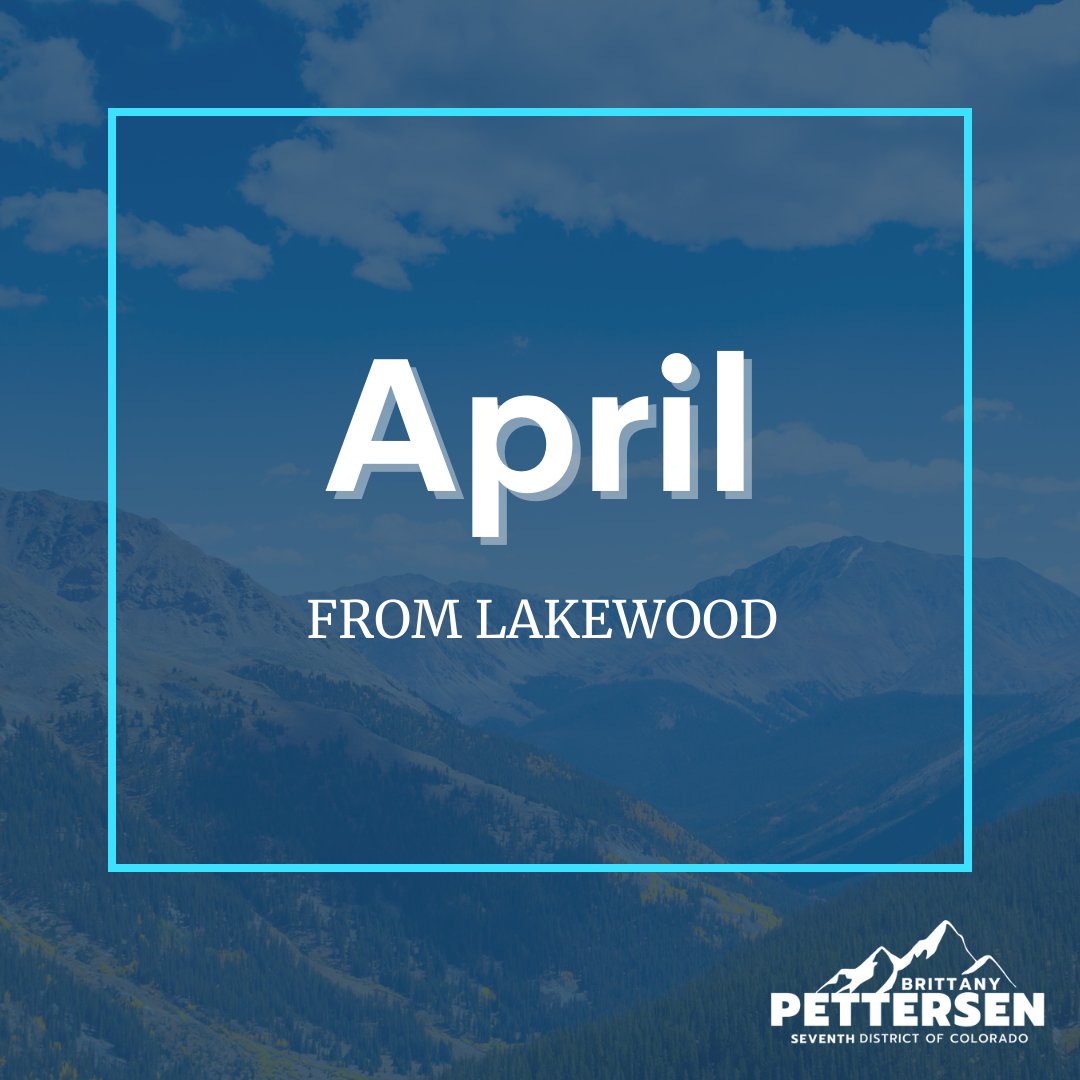 Making Your Trip Happen
"When my daughter's passport was not going to come in time for our family trip, I contacted Brittany Petteren's office to see if I could get an advocate. I received a phone call within hours of contacting. She kept me posted throughout the day and by the next morning the passport was mailed out. I am beyond grateful for her help with this matter and now my family can finish packing without the stress of worrying about the missing passport."

- April from Lakewood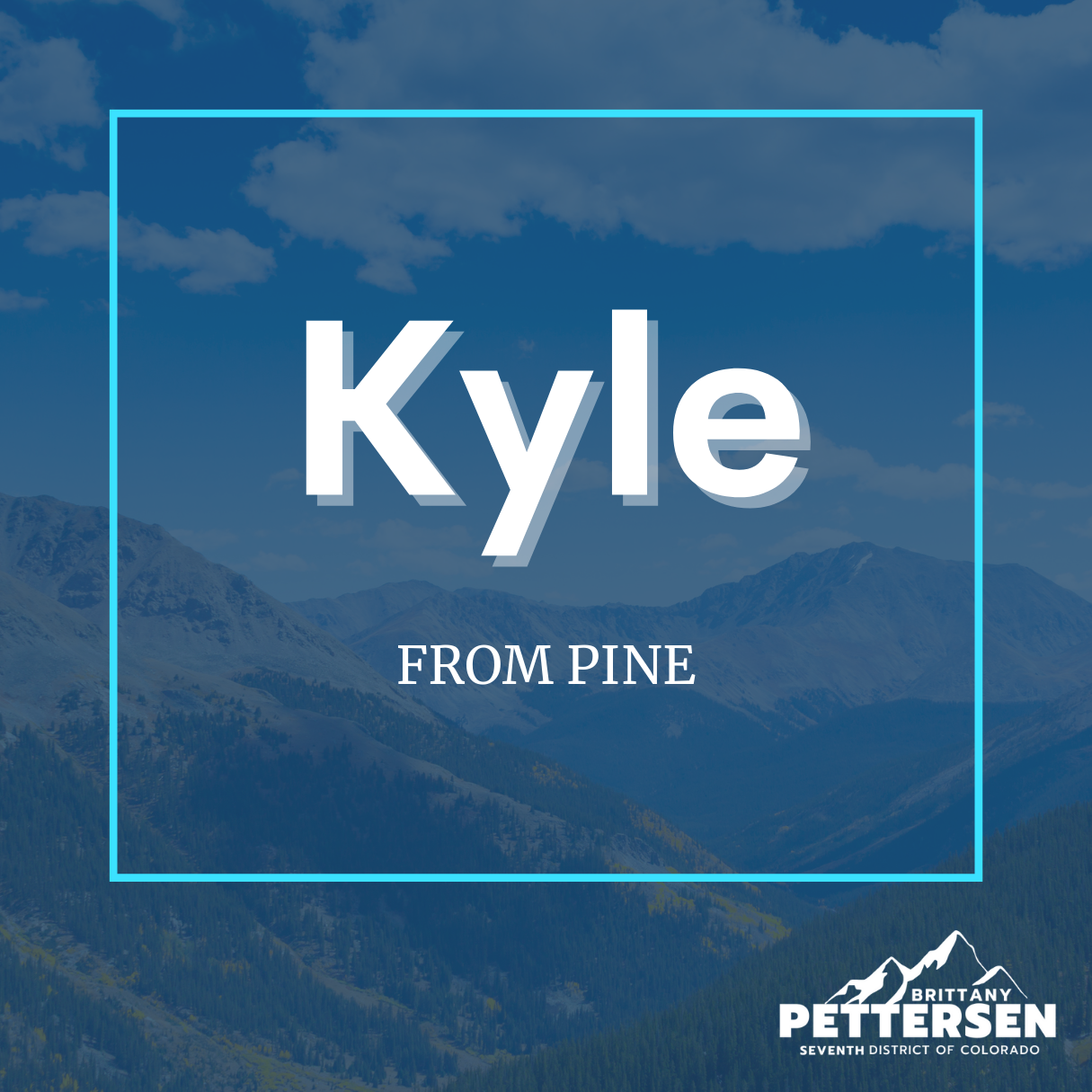 Helping with IRS Cases
"I was having difficulty getting an overpayment refund from the IRS and had called the IRS for 18 months, being told to just wait longer. I decided to contact Rep. Pettersen's office to see if they could help in anyway. A staffer assured me they would do everything they could to help. I had a refund check within 3 weeks! I never thought a representative's office could help, but they provided immediate results!"

- Kyle from Pine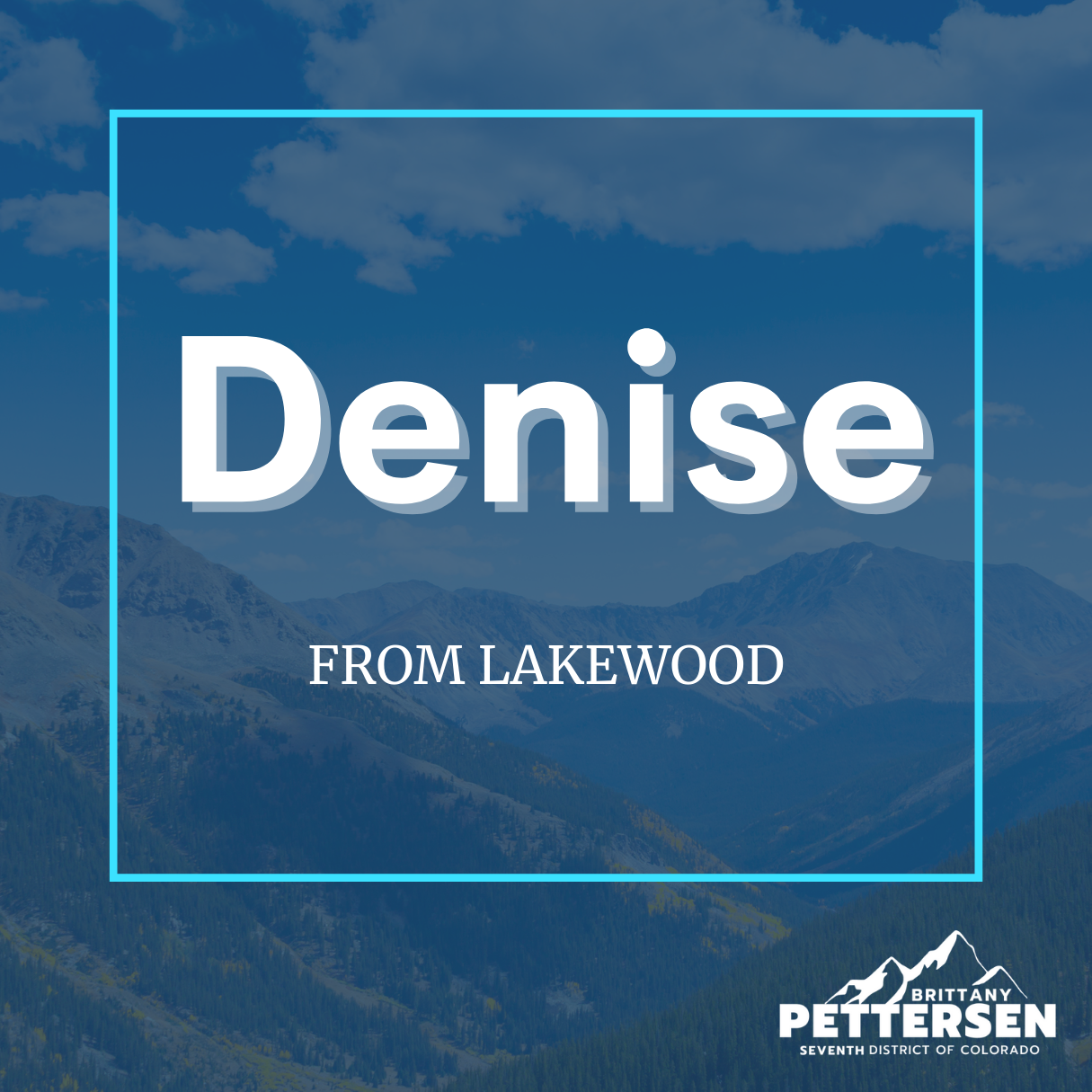 Solving Medicare Delays
"I reached out to Rep. Pettersen's office when I had an issue with being denied for Medicaid based on incorrect information. I couldn't get through to Medicaid myself, despite several calls to the county department of human services, but the Pettersen caseworker who helped me was able to get my case successfully resolved in a matter of weeks. Now I don't have to worry about losing coverage for the mental and physical health services I need and the medications I take daily to be able to function. This is a huge weight off my shoulders!"

- Denise from Lakewood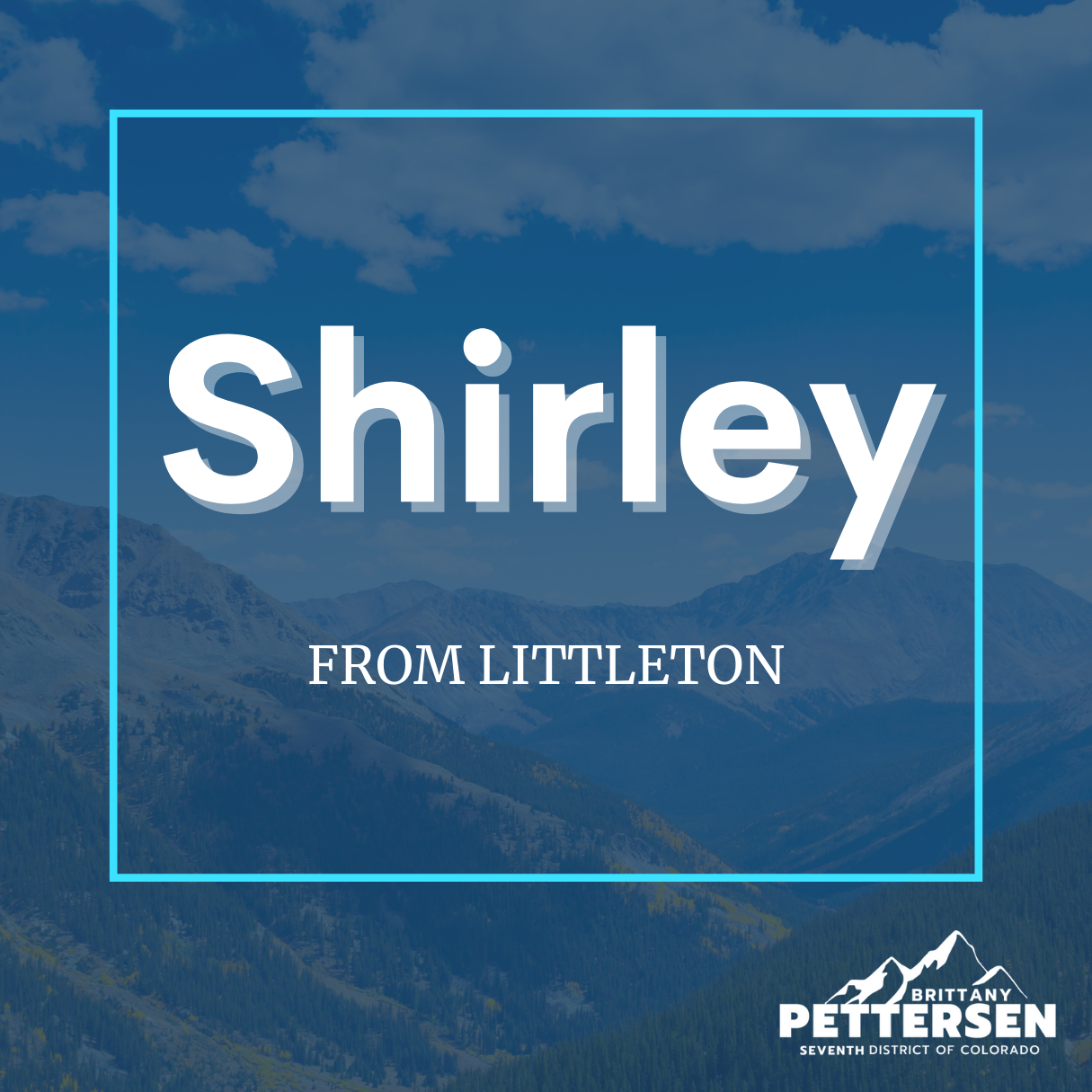 Securing Survivor Benefits
"I was having difficulty for 6 months receiving the change in my Social Security Widows Insurance Benefit following the death of my husband this past February and this left me with a significant financial hardship. I contacted Brittany Pettersen the US Rep for 7th Congressional District of Colorado regarding this issue and a staffer immediately resolved this issue. I am very grateful to you for your assistance in this matter."

- Shirley from Littleton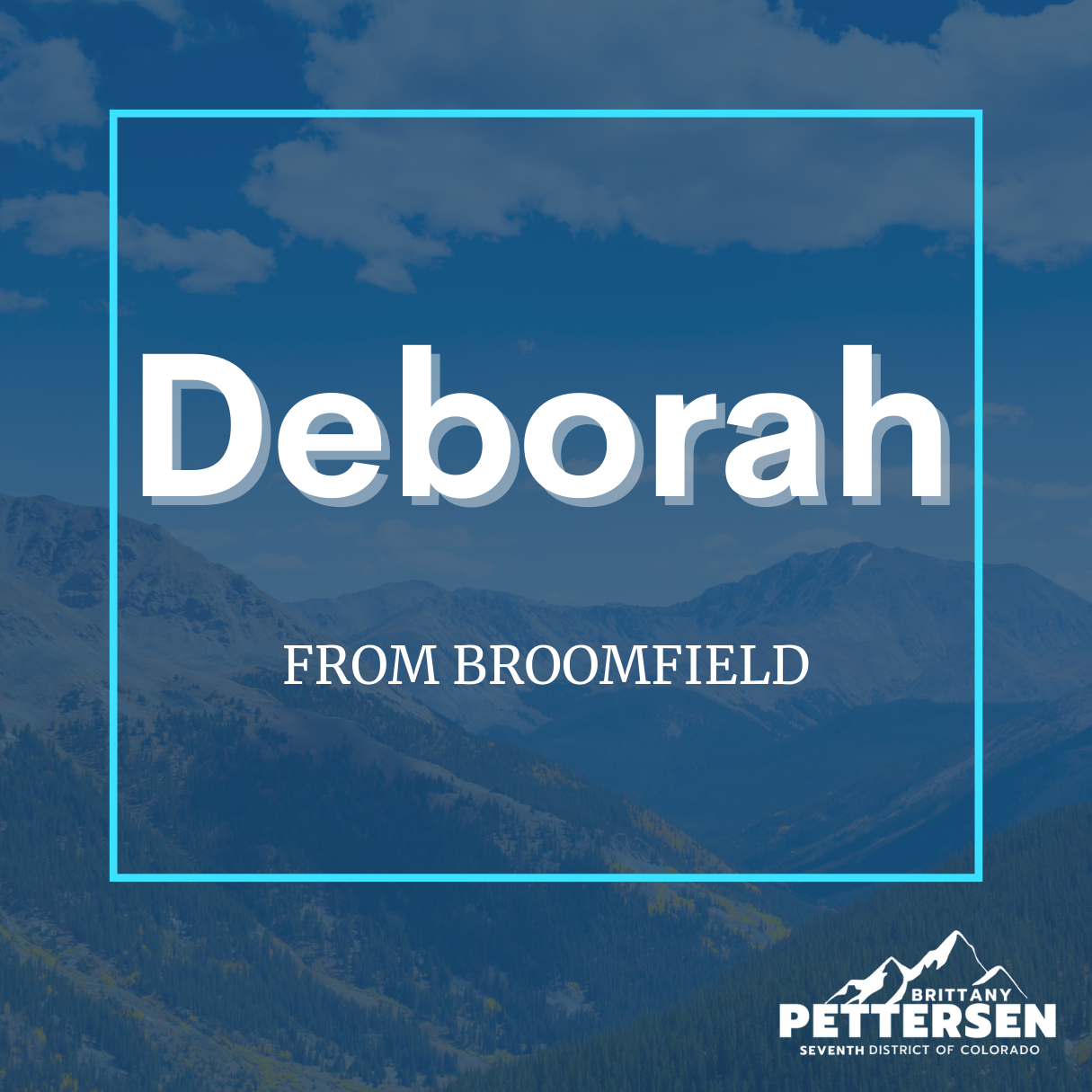 Getting Your Refund
"In 2019 I overpaid the IRS by a substantial amount due to an egregious error in by my old accountant. My new accountants resubmitted the tax return in 2020. It's 2023 and due to the diligence of this office I received my refund plus 4 years of interest from the IRS. My sincerest thanks for the efforts on my behalf. You're awesome."

- Deborah from Broomfield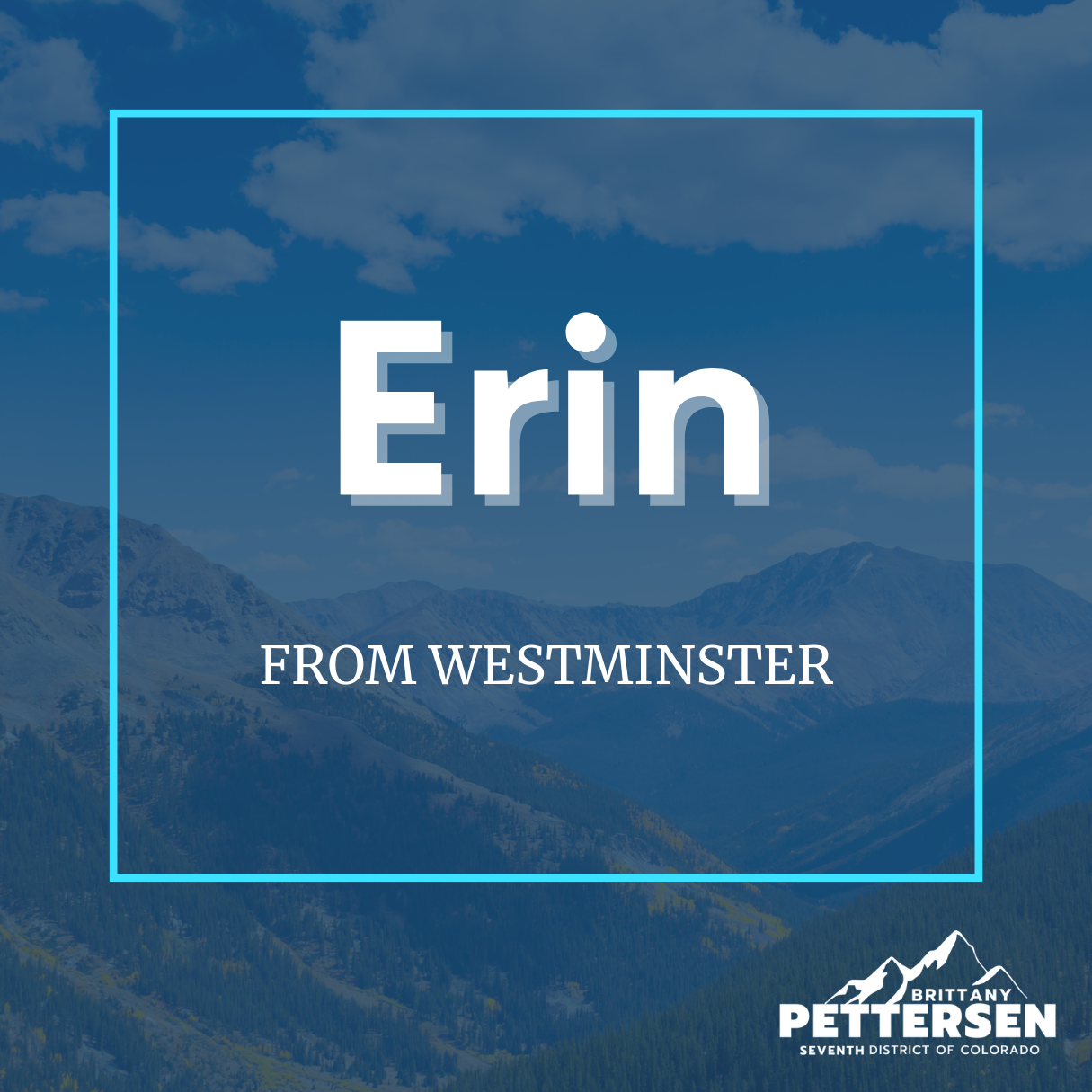 Helping with Student Loans
"I reached out to Representative Pettersen's office when my Public Service Loan Forgiveness (PSLF) application was denied due to a documentation discrepancy. I received a response from a staffer who put in an inquiry with the Department of Education, which ultimately resulted in a detailed account review. I received on-going correspondence and updates from Representative Pettersen's office and learned today that my student loans have been forgiven through PSLF! I am so grateful for your efforts and support during a trying time!"

- Erin from Westminster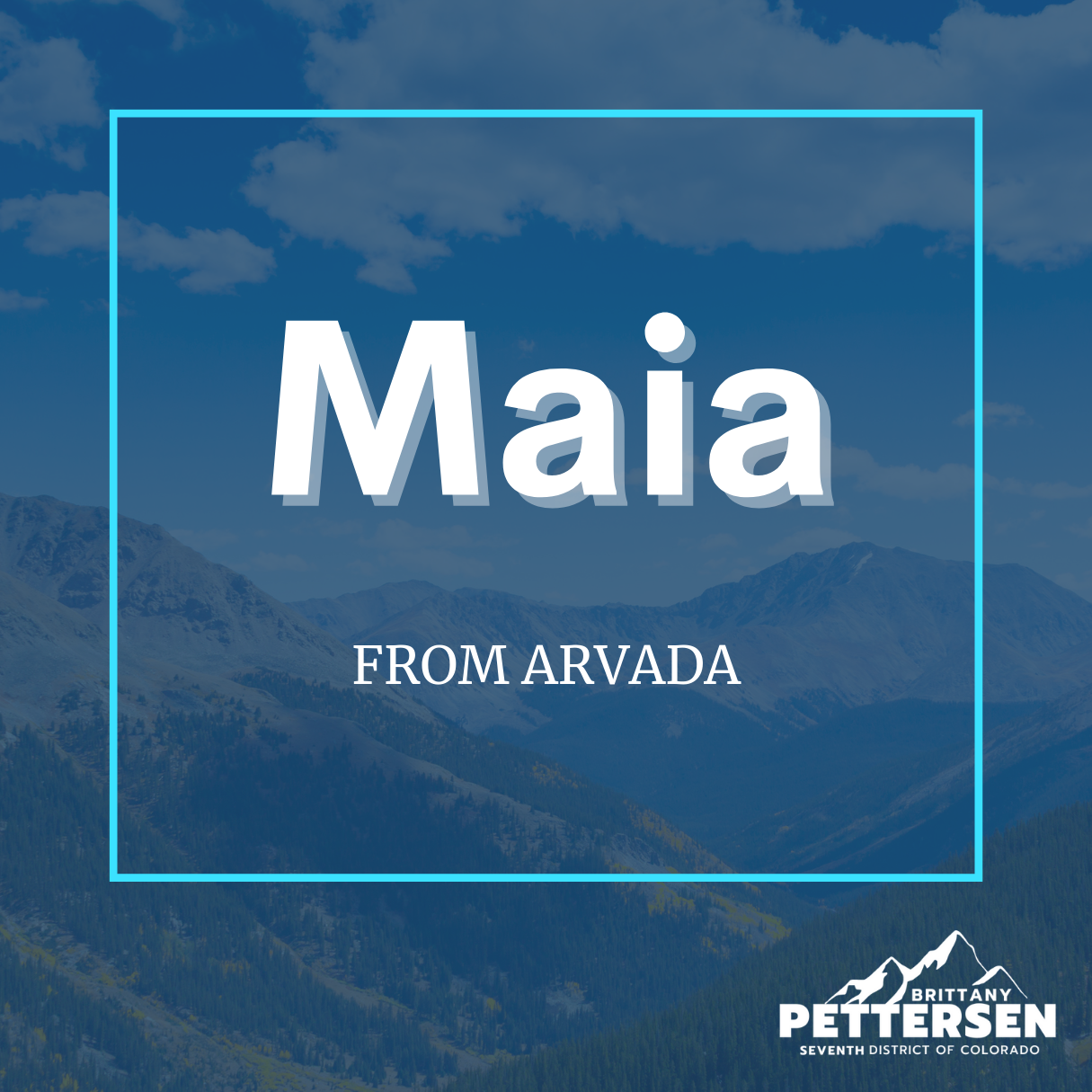 Quickly Resolving Cases
"When all else failed contacting our embassy regarding an urgent, non-immigrant visa, Rep. Pettersen's staff was able to make it happen and confirmed its status for us all within less than a week. They constantly kept us updated. Can't thank you enough! It's amazing to know that you are truly invested in all cases that come your way."

- Maia from Arvada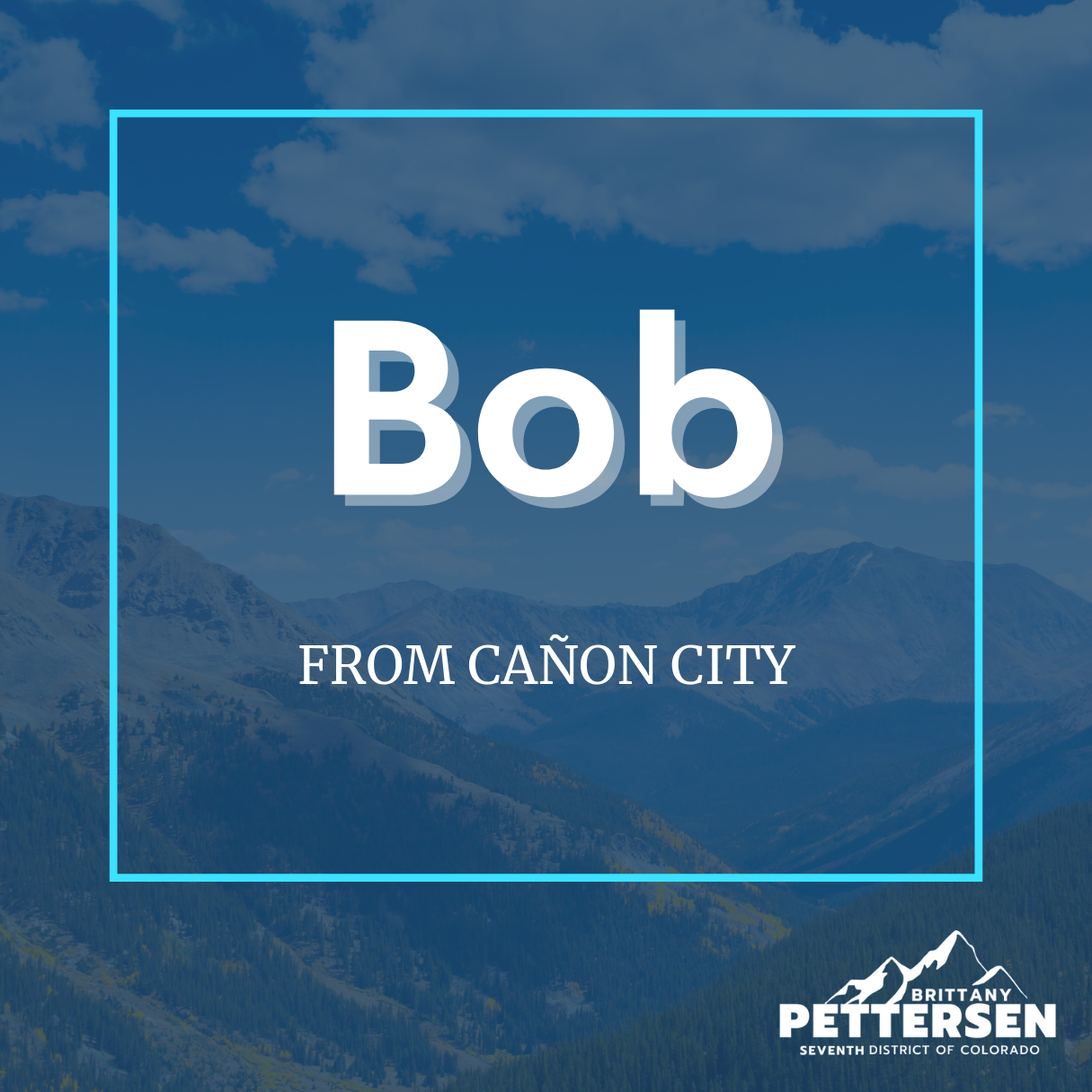 Navigating the IRS
"I contacted Rep. Pettersen's office regarding a complicated issue that a client was having with the Internal Revenue Service. This issue went back about ten years so any standard methods of my contacting the IRS had reached the statute of limitations. Rep. Pettersen's office promptly contacted the IRS and was able to reopen the case. Through the efforts of her staff and her, my client's amount owed was reduced to zero as it should have been in the first place."

- Bob from Cañon City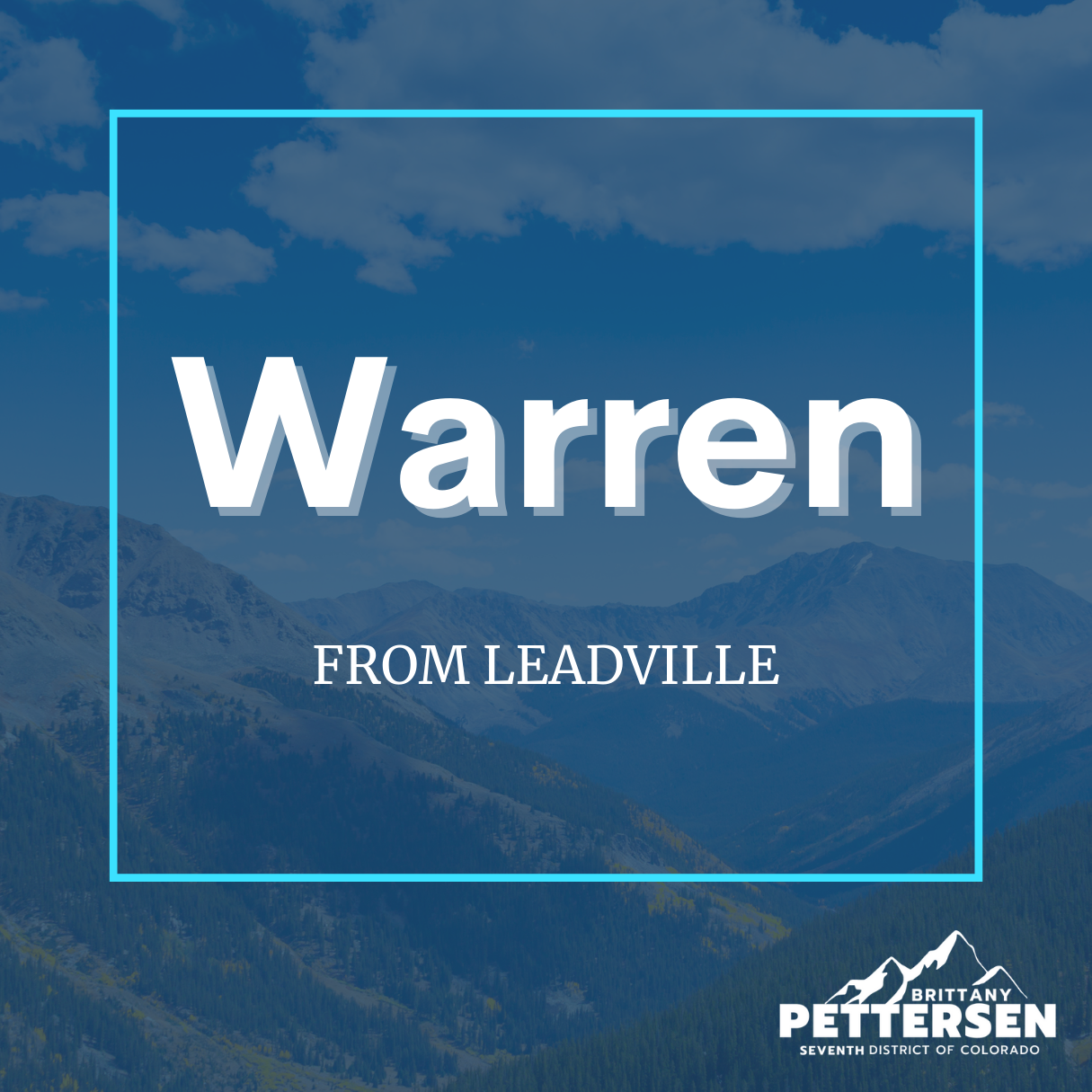 Addressing Postal Concerns
"I had trouble with my mail. Post office said my address was invalid and nothing could be done. I called Rep. Pettersen's office who advised me that someone from the Postal Service would get in touch with me. This happened within a couple of days and a couple of days later the problem was resolved. I really appreciated the quick response from everyone."

- Warren from Leadville